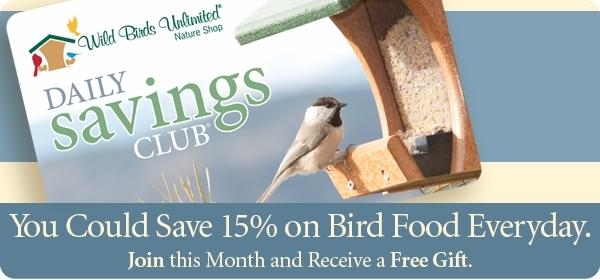 As a member of our Daily Savings Club®, for your annual membership fee, you receive these benefits*:
15% OFF regular bird food prices
$10 Bird Buck for every $200 you spend
5% OFF the sale prices of bird food
Member-only specials
FREE Gift* When You Join the Club
We will transition you from our Frequent Seed Shopper stamp cards and see if it would be beneficial for you to join the DSC.
*Join our Daily Savings Club and receive a FREE gift, along with the member benefits outlined above. One gift per DSC membership.
Stop in today and join the Club!
*Membership is valid only at your local WBU Home Store where the membership is purchased.